Do you have any questions about creating your online business?
Are you feeling a bit insecure about starting out as a digital entrepreneur from scratch?
Why don't you just start your journey for free and learn how you can improve your equestrian lifestyle substantially! ?
This is what I you'll get when you sign up for this journey with me:
First of all, you'll get massive value from the 4 FREE training courses I will send you. Here you'll learn how you can create your online business that runs on autopilot and how this is the solution for your lack of time!
On top of that, you'll find a lot of inspiration from my tips and tricks, my mistakes which will grow your confidence that you can do this too.
 Even more, you'll get access to my live Q&A webinars so that you can get clarity on your next steps to take.
So, what do you've got to lose? 
What's it worth to you to explore your full potential?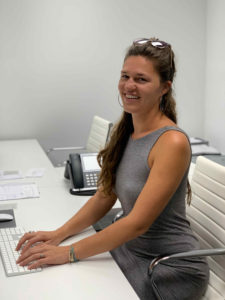 Contact me via Social Media or ask your question in the form below and I'll try to answer you as soon as possible!
*DISCLAIMER – What makes this online business opportunity unique is that this training system and methods are first class and given with integrity. This means that we have high standards and norms and that we are transparent. Individual results vary depending on a multitude of factors. Therefore, we cannot guarantee certain results when making use of our training and business systems. All the products and services we provide are for educational and information purposes only. Although we have a multitude of success stories achieved by our members, this does not mean you will get the same results. Because individual results will depend heavily on your determination, hard work, and ability to follow directions, it happens that some people do not earn any money at all with our program.