Do you have any questions about creating your online business? Are you feeling a bit insecure about starting out as a digital entrepreneur from scratch?
Why don't you just sign up with your name and email and get to learn all the different steps to take to move forward in both your life as in your business?
This is what I am committed to achieve via my mailing list. Not only will I send you tips, tricks, next steps to take, valuable freebies, etc, but you'll also have the opportunity to ask me your questions during live online webinars!
So, come out and join me in a live group webinar and share your question!
Learning how to take my life to the next level in itself, has changed my whole journey of life and the way I look at the experience of life.
For me, that means I've finally found the work-life balance I have always dreamed of, that I can finally do the things again that I love: horseback riding whilst having enough time for my partner, my friends, family and for myself of course! 😉
On top of that, I have also found my passion again, thanks to the combination of having the right mindset spirit & perseverance. Because in the end, I believe this is what it truly takes!
What is it worth for you to explore your full potential?
If you haven't find found your answers yet, or you still have a burning question that you don't want to answer in one of the live webinars, then you can contact me using the contact form below!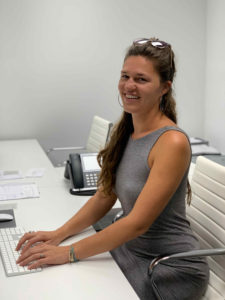 Contact me via Social Media or ask your question in the form below and I'll try to answer you as soon as possible!
*DISCLAIMER – What makes this online business opportunity unique is that this training system and methods are first class and given with integrity. This means that we have high standards and norms and that we are transparent. Individual results vary depending on a multitude of factors. Therefore, we cannot guarantee certain results when making use of our training and business systems. All the products and services we provide are for educational and information purposes only. Although we have a multitude of success stories achieved by our members, this does not mean you will get the same results. Because individual results will depend heavily on your determination, hard work, and ability to follow directions, it happens that some people do not earn any money at all with our program.