My background
Animals have always fascinated me deeply. But, when I came into contact with horses, I knew that this is my true passion! 🐴
After 15 years of intensive equestrian sports, I felt like I couldn't combine this anymore with my corporate career as an IT Project Manager. So I decided to take a break.
This had been a rollercoaster period, as I had constantly been experiencing conflicts in the working environment with my personal values around trust, integrity, positivity and self-consciousness.
I took the decision to flip my life around and become a Digital Entrepreneur. This break has been 1,5 years now and the starting point to a whole new chapter in my life of being an equestrian entrepreneur! 🐴
In business, I love (online) marketing, digital automation and business coaching. But as I'm still passionate about horses, I'm blending the two: I want to help at least 1000 equestrians to live their best life! 💪
And if this is, by accident, by starting an Online Business, then I am the perfect match to guide you throughout this journey!
Other than horses, I'm also a dog person, I love traveling worldwide and enjoying family time! 😉
My mission
My mission is to help at least 1000 equestrians to achieve more fulfillment, passion and excitement in their life by inspiring them through online entrepreneurship to become the best version of yourself! 💪
My company name is PSP Lifestyle. This reflects my mission of equestrian entrepreneurship from a source of Passion, Spirit and Perseverance. Because I believe that this is all it takes to build your own PSP Lifestyle!🐴
---
My story
Coming from the corporate consultancy world, I can hear you think "Why did you want to start your Online Business? You already have a decent job". That is true, I totally agree with you. I like my job, although it often comes with a lot of challenges! 🙂
What I noticed over the years is that I was not always feeling fulfilled and I did not understand where that feeling was coming from.
So I started focusing on myself, by questioning myself "What do I like doing most?", "What gives me the most energy?", "When was I the happiest in my life?", and so on.
Especially that last question really stroke me, because that takes me back to the summer of 2011! During my studies, I was given the opportunity to contribute to a development project called "Water4Ghana". You can check out the website if you want on http://www.water4ghana.be/english/.
This project aimed at increasing the life quality of the residents in Wovoguma, a small town in the Northern part of Ghana (West Sahara Africa). I've spent two months there in a lovely guest family, with (typically) 8 brothers and sisters! 🙂
This experience was truly amaaaazing! I learned so much about myself, about Africa, about life in general. I came back with an open mind and a different mindset that would serve me for life!
The point I want to make is that it got clear to me that I get a lot of fulfillment, energy and joy when I can help other people.
So, I wanted to find a way to start helping other people again.
The next question is "how can I help other people?".
During this thinking process, I got reminded by the fact that as a child I was a very creative person. I was always designing and crafting things, I played the saxophone and love music in general.
During my studies, I believe that this creative part within me is what attracted me so much to graduate as a Master in Marketing.
Unfortunately, I never got to work in Marketing. So, over the years, I noticed that I lost touch with the creative part of myself.
So, I started thinking about ways to merge my sense of creativity with my current life as a project manager.
So one day, I was to watch an inspirational video on YouTube. As I was doing so, an add came up about changing your life by starting your own business as an online entrepreneur. Normally I consider myself to be relatively immune to advertising, but gosh, that add really spoke to my heart!
It appeared to be a business opportunity that might be something for me, so I decided to do some research on that.
It was in December 2018 when I truly decided to go for it. I got so energized that I created this website and I am now helping other people to create a business around the things they are passionate about!
Of course, I couldn't have done this without the necessary additional knowledge & guidance… I really did not know how to make a website, how to do advertising and so on, although I had a degree in Marketing! Theory and practice are really two different things, you know…
Anyway, fast-forwarding my story a bit, it was through the guidance and coaching of my personal business mentor and his online training platform that I felt confident enough to pursue this dream.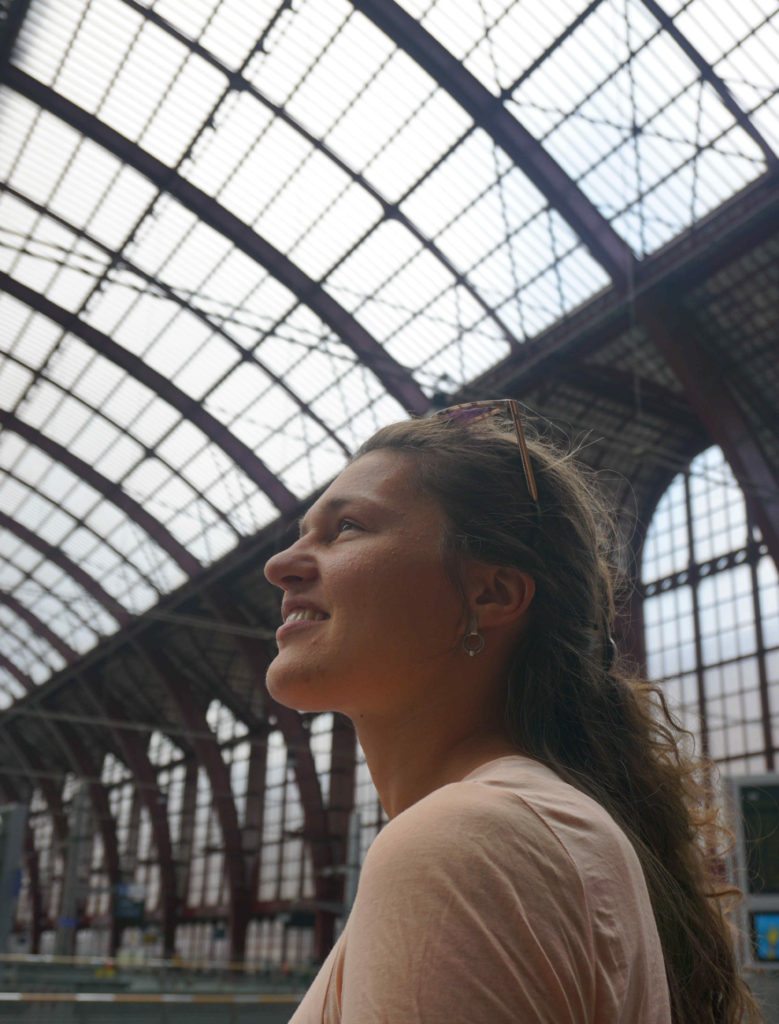 I now dare to dream about a lifestyle having enough time for the things that I enjoy most in life, helping other people, expressing myself in a creative way, spending a lot of time with my partner, family, health, sports, and so on, whilst earning a remarkable additional income online!
Being further down this road now, I can honestly tell you that I've learned a lot more than only how to become an Online Entrepreneur. Stuart and his team also enable you to discover your true self. This is something that you cannot express in terms of value. But it really is one of the things I've valued most…
So, if you are willing to follow the steps laid out for you, and you have the perseverance to follow your dreams, this is an opportunity that might serve you in three ways:
personal development,
happiness and
financial growth.
If you are interested, you can sign up for the free on-demand video series, in which you can meet Stuart and get an impression of the SFM community, about this business opportunity, and whether or not this might be something for you.
Of course, signing up for this free on-demand video series is completely free and you can unsubscribe at every moment.
So, what do you think? Are you willing to explore the potential of this life-changing opportunity? 😉
Want to read more?